My story
As my 40th birthday approached, on the surface all was well. Great friends and family, good job, nice home – lots to be grateful for. But under the surface I'd been paddling like crazy for years. I sat down at my desk to work one afternoon and found myself completely unable to complete a simple task. Faced with no option but to take action, I decided to work with a coach and started an exhilarating, scary and ultimately life changing journey from risk averse people pleaser to globe-trotting career changer. The power of having someone listen to me whilst I worked out what I wanted from life and hold me accountable for making changes, helped me find the creativity, courage and resilience to:
Leave a well-paid, secure job that was making me unhappy.
Rent my flat and travel solo around South America for a year learning Spanish as I went.
Relocate from London to the West of England.
Retrain as a transformational coach.
Change is possible.
But there's no need to be like me and wait until you hit rock bottom, contact me to start your own journey today!
Training, qualifications and experience
Coaching
Accredited Diploma in Transformational Coaching (123 hours, Animas Centre for Coaching)
Accredited Certificate in Youth and Educational coaching (12 hours, Animas Centre for Coaching)
All Animas Centre for Coaching training is accredited by both the International Coach Federation and the Association for Coaching. To ensure the quality of my own coaching and to provide continuing professional development, I regularly work with my own coach as well as taking part in regular one to one and group supervision.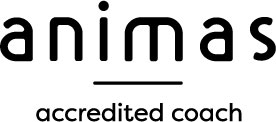 Education
MA Education
PGCE Secondary History
BA Hons History
Before qualifying as a transformational coach, I worked in education for 23 years. This included work as an Advanced Skills Teacher, Year 13 UCAS Tutor and Head of Department in secondary schools. I also worked as a Lecturer in Education and Subject Tutor on the Teach First and PGCE teacher training programmes at the UCL Institute of Education. This has given me a lifelong interest in how both young people and adults learn.