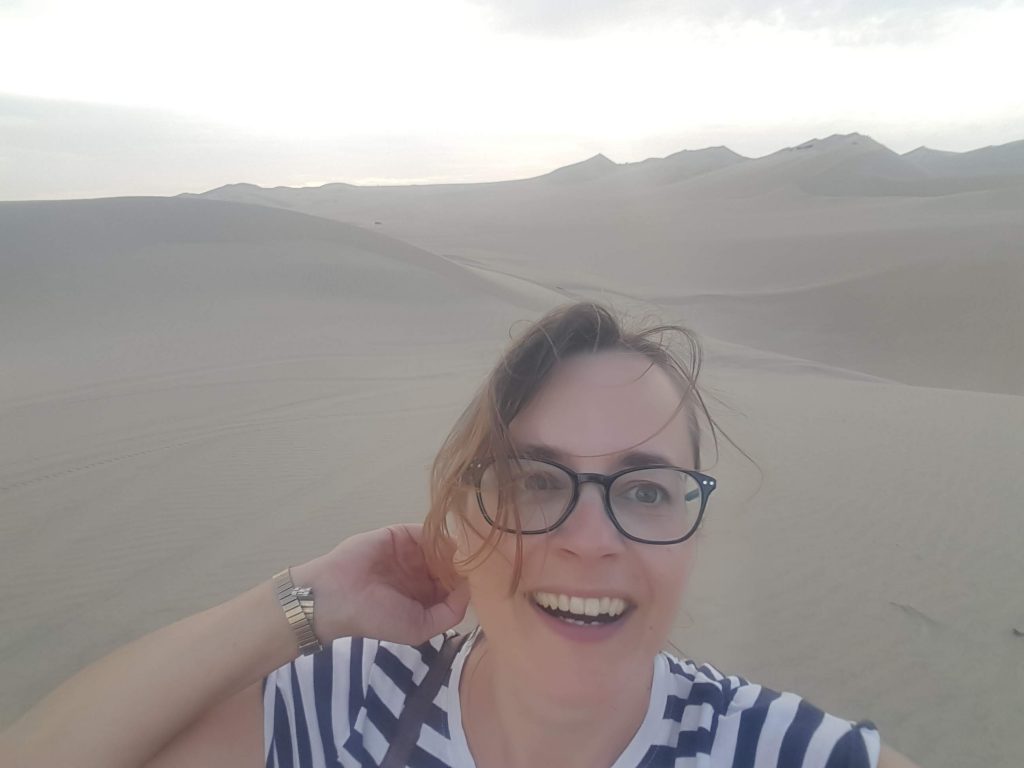 Joy Spotting for Beginners: How To Make the Most of Daily Joy and Plan For a More Joyful Future is a group coaching programme that will help you to rediscover and explore your capacity to feel joy, whilst training your brain to overcome its natural negativity bias. You'll feel calmer and more resilient and enjoy support and inspiration from a group of likeminded joy seekers.
And that's not it! You'll also work towards your own personal 'joy project'. That project can be anything from embedding the tiniest of personal day to day changes to something you've only dreamed of doing until now; every goal is equally valid as long as it brings you joy!
Why focus on joy?
Joy is that effortless feeling of pleasure or delight that you get from a beautiful sunset, laughing hysterically with your friends or unexpectedly finding a tenner in your coat pocket! Unlike happiness, which can seem intangible and complex, joy happens right there, in the moment. It focuses on what we have rather than what is lacking and it's available to us whenever we want, we just have to tap into it. Most of all, joy creates hope. Feeling joy is an act of resistance against fear and despair. Maybe we could all use a bit of that at the moment?
Is the programme for you?
Maybe you're not quite living the life that you want these days and can't escape the feeling that it's time for a change.
Maybe you generally have a great life but sometimes, just keeping your head above water can feel overwhelming.
Maybe you spend a lot of time focusing on everybody else, meaning your own needs are always at the bottom of the pile.
Maybe you see yourself as a happy person, but the state of the world is challenging your ability to stay positive.
And maybe you've thought about doing something like this before but felt that it was all a bit too 'fluffy' or self-indulgent.
Joy Spotting for Beginners: How To Make the Most of Daily Joy and Plan For a More Joyful Future will help you get a clarity on what brings you joy and what blocks you from experiencing it. You will begin to notice and prioritise experiencing joy in your life and feel challenged (in a good way) to become fearless about living a joyful life and chasing your own joy goals. Not because you feel you should but because you really, really want to!
As a group you will learn to be kinder to yourselves, acknowledging and accepting that life won't always be perfect and that that's OK.
You will be part of a brilliant community that will celebrate your wins, support you through your lows and inspire you to live a more joyful life.
Why Joy Spotting for Beginners: How To Make the Most of Daily Joy and Plan For a More Joyful Future?
Three years ago, I gave up my job, rented my flat and left the country to travel around South America. I was looking for something, although I had no idea what it was.
I learned so many things that year, but the most important thing I discovered was the capacity to be joyful; it had always been there but had been buried under the day-to-day grind of work I no longer enjoyed, nagging imposter syndrome, fatigue from self-inflicted busyness and endless disappointment with the state of the world.
Taking the time to tap back into this reserve of joy was transformational.
It gave me confidence, resilience, and an excitement, which enabled me to make changes to my life that I could never have imagined.
I knew that I had to find a way to keep in touch with that joy.
Joy is easy enough to locate when climbing mountains or hiking though a rainforest with all the time in the world. But what about on a grey January day when you are worried about paying the bills? Or arguing about who gets Saturday morning off from childcare? Or hoping your role will make the cut when furlough ends? Or wondering how you feel about 'getting back to normal' after lockdown? It's so easy to lose sight of joy.
And something else was troubling me. I worried it was selfish to think about my personal joy given the state of the world. We were trying to recover from a global pandemic; my sister had worked 21 days straight as a nurse and it took a footballer and foodbanks to feed hungry children. Shouldn't I be focusing on what would benefit society? I started reading and became fascinated by discussion of the role of self-care, not only in surviving day to day but in fuelling activism and change. Maybe tapping into my own joy wasn't self-indulgent? Maybe, in seeking out and sharing personal joy, I was also creating the capacity for joy and change in the people and spaces around me? Maybe simply experiencing joy was resistance in itself?
Just in case other people felt the same, I decided to combine my training as a transformational coach, my experience as a teacher and trainer and my absolute belief in the importance of connecting with our own joy reserves to create Joy Spotting for Beginners: How To Make the Most of Daily Joy and Plan For a More Joyful Future.
How will it work?
6 modules of 1.5 hours exploring the nature of joy; what your joy looks like and where you can find it; what blocks joy and, my favourite bit, choosing, planning and working on a personal 'joy project'. Meetings will contain a mixture of group coaching, discussion and focused individual activities and will take place over 8 weeks.
2 one to one coaching sessions with me to support work towards your 'joy project'.
Membership of a Facebook community where we will share ideas and support each other's progress. I will also sometimes use this group to post optional activities to support you between modules.
Group numbers will be capped at 6.
Investment?
The full programme including 9 hours of group coaching, 2 hours of one to one coaching, a supportive Facebook community for the duration, as well as all course materials will be offered at £379.
Payment plans are available over 2 months (2 x £189.50) or 3 months (3 x £126.33).
Booked with Discoco? If you have a discount code, you will also be entitled to a 10% discount on life coaching packages at the end of the course.
What should I do next?
Complete the booking form and arrange an introductory call to find out more – I can't wait to hear from you!
Testimonials
Jo, Nurse
The course has given me a greater understanding of exactly what's really important to me. It has given me the space and opportunity to work on my core values and understand what I want from the next phase of my life rather than what I think i should want.
I'm much more confident in noticing when my resilience is low and knowing how to fix it. Joy will happen because I can notice it.
Working as part of a group allowed me to share and hear others experiences. I was surprised how much common ground there was even if core values were different. There were a a lot of universal experiences and ideas that really resonated with me.
My advice (when starting the course ) would be to write as much down as you can as go along. You can then use your notes as your very own little Joy kit !
Loved working with Siobhan. Its so easy to be open and honest with her. You'll get as much out of this course as you put in.
Caroline, Deputy Headteacher
Who doesn't need more joy in their life? When I came across SJG Coaching's course, 'Joy Spotting for Beginners: How To Make the Most of Daily Joy and Plan For a More Joyful Future' I just couldn't resist signing up! I'm so glad I did.
I've never really dedicated time to reflecting on joy before, and yet, it seems such an obvious thing to do now. In our six week group and individual coaching sessions, Siobhan has facilitated an exploration of all things joyful, from noticing, and relishing, the small acts of joy we experience in our daily lives, to identifying our joy blockers, and being much clearer about what we truly value, and what brings us authentic happiness. I've learned a huge amount and am excited about how this will impact me going forward. Siobhan's wit, honesty and warmth is a joy to be around. I look forwards to each session so much…I'm just sad our course is soon coming to an end.
Fiona, Journalist
Understanding, honourable and an ideal listener, Siobhan put everyone at their ease. We all opened up straight off – and over video call too.
Siobhan is so skilled at managing a group of talkative clients who enjoy the conversation… she lets us all be heard and keeps steering us without us noticing.
The sessions felt like a creative and nourishing use of time. She has taught me a few ideas which will stay with me for good. I better recognise my thinking for what it is since the course.
---
Booking request form
Hello, excited to meet you! Fill in the form below and I'll be in touch with more information.